Life can shrink so swiftly in the face of chronic pain and illness. While trying to manage and cope with all the challenges, perplexing symptoms, unpredictable limitations, and exhausting explanations, it can swallow up all else. Yet one of the finest tools for living well in spite of it is in finding ways to gently expand your life — find purpose despite the pain — no matter how slender or unattainable that may currently seem.
Without purpose, we are simply existing — not living — and a life in pain is difficult and limited enough. We need purpose, to still do what matters to us, from the smallest activity to the greatest goal. We need to live beyond the condition(s) that so readily try to define us, thwart and limit us, and escape psychologically too.
Although we can never truly escape constant pain, we can find ways to find joy in spite of it. As Maya Angelo said in her beautiful poem, "I know why the caged bird sings," because we do still have beating hearts and the song of life within us. It's unjust that you're in pain, and chronically ill at all, don't let it steal more than it has.
If you have given up on all beyond getting through the day, it may sound unrealistic or unsettling to consider making changes, any changes, even tiny ones but as pain has likely already taken enough of your life, finding ways to make living with it a little more bearable, and you happier too, becomes all the more essential in expanding a life shrunken by chronic illness.
Read on for practical tools to make life a little less teeny despite pain & illness
Take Back Your Power
Sometimes it feels like pain takes all of your energy, your motivation too, leaving not a single spoon for anything else. It's exhausting, isolating, and can make it hard to muster the strength to make it through each moment let alone make any changes to your life.
When every day is the same there's no new stimulus it isn't good for you, your pain or ability to cope with it, much less enjoy your life. It's natural to focus on pain, especially in the absence of all else, but having something to aim for, look forward to or work towards, and enjoy gives you a different kind of focus; one that is healing on many levels, and one that can improve and expand a difficult life.
Even though you have pain, even if every day commences with those difficult first thoughts that test how bad that pain is today, how debilitating the other symptoms are too, and whether you can actually do as planned, or if you're flared-up, and those plans dashed — you can follow these tips for a happier life.
Feeling Disconnected from Your Dreams
As your roles, identity, and your sense of who you has likely changed since pain began or worsened, so too will your idea of what is achievable. Sometimes pain may even make you forget what you used to want—disconnect from yourself in much the same way you try to disconnect from your pain. You may find that what matters to you has changed.
You may find that all you care about is getting rid of the pain, which is of course, entirely understandable. Pain is designed to get our attention. It goes against our most basic human instinct to try to live and ignore these screaming signals from our nervous systems. You may feel like there's no time left beyond managing, searching for relief, and the other necessities in normal life.
Finding Purpose in Spite of Pain
When roles are so reluctantly relinquished, it's natural to feel like your purpose has been snatched from your hands. Yet one way to reclaim a little of that purpose is in letting go of some of the struggle through setting yourself small, attainable goals that lead to a much better life.
Purpose or the lack thereof is one of the most difficult aspects of living in pain, with so many of you saying that you feel directionless, since it all began but there is hope; there can still be purpose. In fact, even if it feels so far from the truth now, enacting your dreams no matter how tiny those steps, gives you purpose.
"When we develop chronic disease, the reality of limits is brought home in no uncertain terms. In life there are things that cannot be cured, but there is power in learning how to live with and, ultimately, beyond these challenges—beyond things that can't be overcome. It is normal to experience great sadness over the loss of former strengths and competencies," says patient and counsellor, Cathy Wild.
"Grieving loss is an essential part of the healing process but, at some point, we need to reclaim our lives. Focus on what remains to be lived rather than what has been lost." Life can improve but only if we take the steps—no matter how teeny—to change. Setting goals is an important part of this as it gives you hope and purpose—both so easily lost in pain and complex illness.
How Goal-Setting Can Help You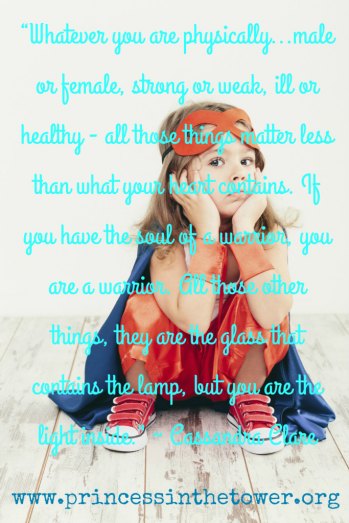 Working towards goals makes a difference in how you feel about living with your pain, as well as how you're able to manage it, helping you to reconnect with positive beliefs about yourself, returning a little confidence to your person—something that chronic illness also often diminishes; it's hard to feel filled with self-esteem when your body fails you.
Even healthy people can feel resistance towards positive change, and although this must be surmounted alongside the challenges of chronic illness and pain, it becomes all the more crucial because we need life to be richer, we need it to expand—for nothing shrinks life so swiftly as sudden illness or pain.
Goals also reduce feelings of fear, and depression, while increasing your self-worth. It also feels good to attain a goal, passive or active. Even the most humble goals offer you new direction, something to keep going for, and aim for. When you pursue the things that matter to you, you're also reunited with feelings of accomplishment, with purpose.
"Pain doesn't have to take away your ability to pursue meaningful goals. You can take pleasure and pride in working towards small, manageable goals. They matter and they make a difference," says Dr. Linda Ruehlman, psychologist and co-founding director of the Goalistics Chronic Pain Management Program.
Your direction has no doubt shifted, or perhaps stopped altogether, your pace also likely slowed but even if your pain is high and your disability great, gently increasing and expanding your life anyway increases your optimism, and strength. "Having and pursuing goals will help you to cope with your pain and reduce feelings of fear and depression," says Dr. Linda Ruehlman.
Escaping the [Un]comfort Zone
Even when thinking about making changes, escaping the comfort zone (which is far from comfortable), means your internal critic soon pipes up. Perhaps it tells you that you're foolish for trying to change, for wanting to, for even considering making changes or chasing dreams given your illness and limitations. Perhaps you're filled with fear.
Remember comfort zones like the status quo, and even for the healthiest souls change isn't always comfortable, much less when living in pain. Resistance pops up, fears too. We're already in severe pain, why increase the chances of making it worse?
Yet the benefits of listening to your heart instead of head outweigh the risks of staying safely cocooned in a life that far from fits you. Goals need not be only connected with illness. Making your life a little better, and more expansive by creating positive change can be the smallest of things but still make your a much fuller, more enjoyable one.
When Pain Shrinks Your Life [& Goals Feel Impossible]
"Chronic pain can make your goals seem unimportant or unreachable," says Dr. Linda Ruehlman. "Your pain may interfere with your social goals, career goals, or family goals. Personal goals like exercise, hobbies, reading, or learning something new but it is possible to get back on track."
Even in a life so shrunken you barely recognise it, even when so thwarted, immobile, and stuck — physically, financially, in a body riddled with pain, and even in relations with those you thought would always support, it's only you who can change how you react to any given circumstance, even the most tricky circumstances of all.
Obviously when the pain is high, we can do little in the face of it, beyond riding the flare but be kind to yourself, gently allowing your thoughts to shift as best you can to lighter places. It's natural to mourn a live unlived or lost but what isn't good for you or your body, mind and spirit, is to make yourself feel worse by lingering in that psychological space, quite unable to move forward.
Though your heart may hang heavy or frustrations be great, the world still turns, and if you cannot alter what ails you in this instant, then shift your focus. Take deep breaths. To aid the process if you find that you cannot escape your thoughts, much less create a shift to expand your life, try these techniques to loosen difficult thinking that has perhaps become equally shrunken and stuck.
Think Small, Break it Down into Steps
The grandest goal—beyond being liberated from pain and illness completely—may be to live a full and rewarding life despite it but think small, and always break it down into measurable, attainable steps as this can have measured positive effects on your ability to cope, and even be happy in spite of your pain.
Otherwise it's just too nebulous, making it feel more like a distant delusion than a goal you can reach. If you are missing your friends and feeling isolated for example, planning specific activities for example will give you hope—it's important to connect with others when life allows it.
"Set the bar low,' says Cathy Wild. "Reasonable expectations lead to success." From the smallest increments in 'sitting time' or 'standing time' or being able to make it that vast distance from bed to bath, or perhaps your mobility is less the issue but the other symptoms thwarting the 'living' part of life.
From passive and small to active, greater goals such as increasing pacing limits to do a certain activity for example, if you are thinking about making some changes that will increase your ability to cope, think about what you want, as well as which goals might help you enjoy life more, they don't have to be exclusively about your illness.
Create a plan to enhance your ability to succeed:
Create goals that are unique and in tune with who you are.

Start small as if you set a big goal without a step-by-step plan, it can be overwhelming and trigger frustration or negative thoughts that get in the way of your success.

Create measurable goals with an achievable outcome, so you know exactly where you are and how far you need go. Write down your goals and outline the small, manageable steps you'll need to take in order to achieve them.

Think small and then break it down into achievable steps. Write them down and outline the small, manageable tasks, even 30 second tasks, which you'll need to take in order to achieve them.

By planning and accomplishing one small thing at a time, it's easier to stay on track, focused, and positive.

Use pacing where necessary, especially if the goal is a physical one.
Small, specific, manageable goals for the near future might be:
Do 2 minutes of simple stretches in the morning.

Invite a friend for tea every Sunday afternoon.

Make a date with yourself for a luxurious candlelit bath.

Create a vision board of all your dreams and grander goals.

Create a list of 3 far smaller, attainable, measurable goals that specifically help you manage pain.
Return to art or take up photography—both are wonderful for your expression and release of feelings.

Writing is also an amazingly healing tool, and one I use in many ways to help cope with the pain, losses, and limitations.
"I think the challenge is to take…difficult and painful times and turn them into something beneficial, something that makes you grow." ~ Michelle Akers
Remember There's Often Ups and Downs
With chronic pain, for every leap forward, there's often a stumble backward. Sometimes just an inch, other times what seems like miles. Recognising and embracing this interplay between progress and set-backs, and knowing that it is actually part of the process can bring a little peace because progress doesn't always require a steady, consistent ascent toward perfection.
Expecting growth to be linear can be a paralysing mindset, and actually hinder progress and healing. Healing being very different to being cured, is never linear. It's often in our struggles that we come to better understand ourselves. It's part of the process—not a departure from it.
We grow when we do our best to learn from, and move beyond the challenges instead of obsessing over them, which only makes ourselves feel worse or more stuck. Even if all the days seem to be the same, find what makes your soul sing despite the limitations placed upon you. It could be as simple as making a reading date with yourself in a candlelit bubble bath; it need not be big. Instead of focusing on the goals you cannot follow, actualise little ones that soothe your being.
Chronic Pain & Motivation
Constant pain makes it a thousand times harder to attain goals in conventional ways. Pain itself is of course limiting but it can also interfere with motivational strategies—it's hard to motivate yourself when immobile, when pain is relentless—pain also leads to intense frustration.
Make a shift in mindset, and think of goals as baby steps—tiny actions in a greater task instead of a single huge, and intimidating picture. In this way goals can actually motivate you to create change and movement — something that is also so frequently lost when so immobile or stuck — because they become attainable.
Then that shift in perspective, your ability to cope, and envisage something better naturally follows. Visualising it the first step in every change. You have to create an intention no matter the change or goal. Another way to bring you closer to your dreams, which still can be done even if you're flared-up is creative visualisation.
See more on using this technique for relaxation, calm escape and healing intension too, in this post but in swift summary: Close your eyes, soften your breathing, and disappear into whatever or wherever your dreams may be. You can fly too should you wish it (very liberating for the spirit).
If today is a bad day…
Try not to be disheartened if things move slower than you'd like or if today is a bad day where all progress has stopped. Change is a process just as acceptance and grief are processes. Be kind to yourself, talk to yourself gently, compassionately. Recognise your own inner strengths, your resilience, and build from there, without stress, without drama.
You may be following your goals but the process and progress are so slow, or far slower than before the pain and illness, and that too can be disheartening. But do not give up. The fact you are here at all is testament to your strength. If laden with sadness, listen to your body, and just pick up where you left off tomorrow.
When Progress is Slow or Stops
We may long to achieve the same things we always have but that fusion of pain and cognitive difficulties, brain fog, makes everything harder, slower too — especially when alongside the unpredictable and erratic symptoms that seem beset on hampering these goals, no matter how dedicated you are but be patient with your progress.
Do not worsen your pain with additional stress. "The will to speed and control the change process is ego-driven. Beneath impatience lies our secret fear of losing control and our lack of faith in ourselves. It is much more productive to take things a little more gradually. Giving ourselves a little extra time to grow into our goals and aspirations supports the healing process," says Cathy Wild.
"The practice of patience keeps us connected to the necessary fear and self-doubt that accompany any meaningful change. Fully feeling such vulnerability—and addressing it— actually expands our chances for success, rather than diminishing them. By strengthening ourselves from the inside out, we build a solid foundation. It is vital to take the time to develop the internal resources that empower us to succeed."
You're Already a Master of Change
It is easy to decide to change; it is much more difficult to actually create lasting change but you're already a master at it. If you don't believe me, look at how extensive those changes have been. You've mastered, managed, and coped in the face of extreme difficulty.
Even if you think you are not coping at all—if you're here, now, reading these words, you've done more to manage than most may in a lifetime. Do not feel dispirited if where you are now and where you long to be are at complete and opposite ends.
You may have to think smaller, be a little flexible, and creative but you can still make positive changes in your life. Even if stuck in bed it's possible to make positive changes, have hopes and dreams, and then break those down into something more attainable. This very tower was all created from a bed.
Hope, Goals & Chronic Pain
Always show yourself compassion throughout your pain, flare-ups and daily challenges. Beating yourself up for illness is always counterproductive, often only making your pain and symptoms worse. Having 'cure my pain' as a goal may prevent you from living your life while you have pain for example, as if everything else stops.
Life is happening right now. It may not be how you envisaged; it may be the most unimaginable existence at all but waiting for this before all else truly means existing, not living. I too waited, actively waited that is, chasing and practising every possibility there was for healing but it was always about attaining that goal—a goal, I realised, meant missing out on far more.
Loss of hope is understandable but, if the door is completely closed against the possibility of a better future, you may miss opportunities for your life to improve. Hope isn't the same as wishing. Hope is based on some real possibilities for something better, which has to be created or discovered.
To rediscover hope, you need to find direction again. One of the best ways to find direction again is to achieve a goal. It makes you feel that all is not lost, you do have a life to live, even if you're a princess [or prince] in a tower. Setting small, attainable goals helps you to believe that life can improve, as each little victory creates its own momentum to continue. Your life can improve, despite your pain, and in turn you may also more readily find hope in other areas of life.
"Do not wait until the conditions are perfect to begin. Beginning makes the conditions perfect."  - Alan Cohen
Move Past Doubt
Pay attention to self-sabotaging internal chatter, like: "I'm not good enough," or "I can't do it." It's normal to feel fear, doubt, or worry but to make progress, it's important to distance yourself from those negative feelings. If you find these kinds of negative thoughts frequently surfacing, try this post on using CBT to help.
If your thoughts don't support you or your goals, use CBT to let them go – replace them with a positive mantra or affirmation instead. Another tool to try, simplistic as it sounds, if your mind is far too fond of playing the same tired old tunes, actively say "stop". It can be surprisingly useful.
Give yourself credit for the strength you have. Be proud of your strengths and build on them. "Find the joy. Find the balance between challenge and comfort, hard work and joy. Create new ways to celebrate your progress as small successes lead to larger ones," says Cathy Wild.
You could focus on the fears and doubts, the losses and the limitations too, or you can brush off your shoulders, straighten your hat and turn to face the sun because the past never changes by looking at it but your future can be different. "Be creative. Find your own way. There is more than one avenue to reaching a goal. Remain flexible. Discover what works for you," adds Cathy Wild.
Reconnect with Your Inner Stillness
Inside of you, no matter the eternal chaos, or even internal chaos and pain, there exists stillness. Even with the relentless screams for attention from that overactive, hyperactive nervous system, you stop. Return to the breath, and keep breathing—without forcing it—simply allow your breath to find its own depth and rhythm, letting your mind and body calm.
You're more likely to slip on goals when you're stressed or overwhelmed, though of course, nothing can be more overwhelming nor stressful than relentless pain. So spend time every day to getting out of your thoughts and reconnecting with yourself.
Try a breathing exercise, meditation, therapeutic yoga, the body-scan, which is immensely healing on many levels, even reducing day to day pain when practiced every day (though never be hard on yourself if you miss a day). If you are able to, going for a walk or spending time in nature—with or without a wheelchair—is immensely healing.
We may have 'incurable' pain but that pain can and does reduce when we are not overwhelmed, less stressed or depressed because of the interdependence of these factors on chronic pain. The more you practice, and find these precious moments of centring stillness and calm, the more ease you'll each step of achieving your goals.
Be Your Own Advocate
Others may grasp pain intellectually but the true sensation of pain is so swiftly forgotten until facing it again. It's important to remember this when others make judgements on your own decisions, choices whether new goals or otherwise, because it is your story, not theirs.
There are ways to make this tough life a kinder one but one of the finest things of all that 16 years of CRPS have taught me, is that you have to make your own choices, be your own advocate. Of course, sometimes we are helpless in the decisions others may make. When unable to walk or carry our own things we cannot just choose and follow goals in the same way healthy people have the luxury to do.
Yet we can choose where we place our focus. We can choose to accept where we are now, and take humble steps to reach finer places, emotionally, physically and psychologically. We can recognise the humanity in each other, that though our courageous community is filled with some of the bravest souls on this planet, that even the strongest can struggle too but also that there is hope. That we're alive now, and are able to take the slenderest steps towards a happier future.
Feel free to share the love, and your thoughts in the comments below or in the Guest Book. ♥
You can also sign-up to the Princess Post and receive a free Flare-Up Toolkit here:
Read more on chronic pain and goal-setting in these links:
Why it's So Vital to Do What You Love When You Have Chronic Pain
How to set realistic goals when you have chronic pain
Strategies For Coping With Chronic Pain & Illness | Cathy Wild
Living with Pain: Goals Matter