Welcome to the Princess' Tower
Healing Resources for Managing CRPS, Fibromyalgia and Chronic Pain
Support, Strength and Comfort
The complicated conditions that cause our chronic pain do not mean there is exclusively the physical pain in the body to cope with, as so many healthy people presume, it's your entire life. No single aspect of living goes untouched, no thought untainted by the constant presence of pain and the many symptoms of chronic illness.
Yet our society seems in denial of all that's unwell. We're meant to recover as if it weren't a complicated pain condition at all but a broken bone or painful tooth. When we don't recover, our symptoms are so often questioned. People who have no concept of what day-to-day living with chronic illness and pain may offer their advice relentlessly, as if we haven't already tried everything to help heal ourselves.
Others can drop away, and though I'm yet to meet a pain patient who hasn't lost loved ones, equally, they all have found new friends through shared pain and our courageous communities of pain warriors and warrior princesses. People fear and avoid that which is misunderstood and there's nothing more misunderstood than invisible illness and pain.
Like our symptoms we too are hidden. We hide our fears and our pain, our list hopes and dreams, the daily, incessant challenges of erratic energy levels and fluctuations in the symptoms. Having a complicated pain condition that is so frequently misunderstood by our wellness-honouring society means we need also bear the burden of repeatedly explaining our pain and limitations.
This website is my offering to you. Knowing first-hand how horrific it is to live with pain from over 17 years of systemic CRPS and fibromyalgia, I want to help, to relieve a little of the pressure and lunacy of what it means to live and cope with chronic illness and pain.
There's a new extended post every month, spoon-dependant posts in-between, regular posts on Facebook, and Twitter, and as many tips and techniques as princessly possible, to help your life with pain be a whole lot easier and you a lot happier, less isolated. I encourage you to connect with other pain patients worldwide (on the Guest Book & Facebook page), building a plethora of positive methods for our growing community of princesses [and princes] to live — and cope — with chronic pain.
About The Princess in the Tower
This website is dedicated to increasing awareness of Complex Regional Pain Syndrome, or CRPS, formerly known as Dystrophy or , particularly long-term CRPS/RSD, which is so rarely spoken of. Most focus on RSD of 3 to 9-12 months that is still treatable with hope of remission. Long-term RSD is where the patient has had the condition for over that time frame, sometimes as long as decades have passed.
While this is one focus, the Tower's been created to help as many people with chronic pain as is princessly possible. There is also healing support for fibromyalgia patients.
The Princess in the Tower is about living well anyway in spite of the pain, being happy anyway, and sharing healing and coping chronic pain and illness tips to help each other is perhaps one of the bravest communities of all.
The Princess in the Tower is here to help, bring comfort and healing, even if it's healing of the spirit, I hope you enjoy these offerings and return again soon.
This website is being updated regularly so check back often for new contributions to the site. You may like to join our growing community on Facebook and Twitter, and also feel free to sign the Guest book if you like what you see.
A good starting point for carers and friends would be to read the two letters written by chronic pain patients here.
To prevent getting CRPS/RSD:
ALWAYS TAKE 1000mg/day VITAMIN C AFTER ANY SPRAIN OR STRAIN
Research shows that it can help to prevent CRPS/RSD from developing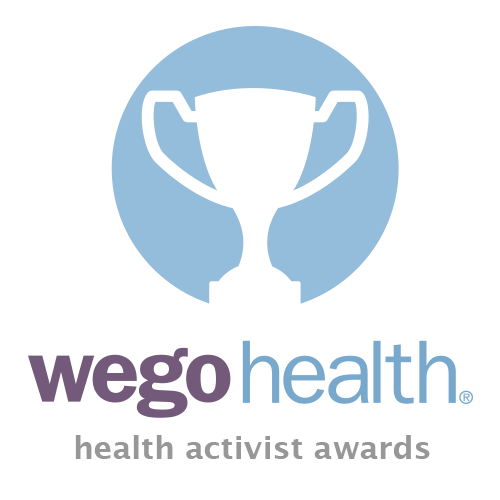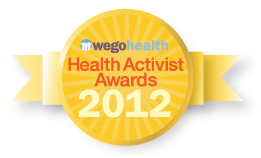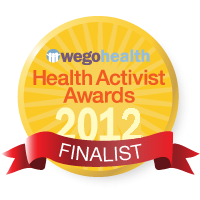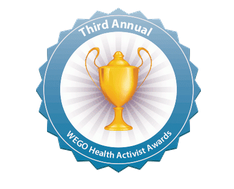 About the Princess
When I created the Princess in the Tower in February 2012 from my bed, I was fed up of dull, clinical and depressing websites about chronic pain, particularly specific information on RSD/CRPS, which began in 1999. It is now systemic (more detail if you're interested below).
It was important to make my site welcoming, friendly and supportive, as I do believe in positive outlooks, that your mind is the filter of your world, particularly in so much as controlling your reaction to such testing circumstances and the seemingly endless challenges of chronic pain and illness.
Chronic pain and illness has been a huge part of my adult life. Understanding it, what treats it, how to live and help others live with severe chronic pain has become the activity I pace around managing my pain and the many flare-ups that occur.
I wanted to do this project out of compassion as well as empathy for others who have such enormous limitations on their lives; to let them know that they're not alone, to provide a great resource to help fellow patients help themselves, and to help those around us also understand invisible chronic condition(s) much better than they currently do, helping them to understand, not pity.
The amazing people I have met through the website, Facebook and Twitter, all reveal that even the severity of chronic pain and illness is not enough to topple these brave souls. Everyone has wobbles but I hope the princess in the tower helps ease at least a little of the weighty burden and bring comfort.
My experience with RSD/CRPS began in my left foot in 1999 (I'm now 37), then in 2004 I was rear-ended by a drunken driver, causing massive RSD/CRPS spreading, it's now diagnosed as full body/systemic 'cold' CRPS (the most painful/affected areas being the trunk/back/neck, arms/wrists/fingers, legs/ankles/knees/feet). I am bedridden 80% of the time, the remaining time is spent doing yoga, chi kung and physiotherapy for pain management, and also aqua therapy. I also hold a diploma in Pharmacology & Pain Control.
I hope my humble efforts help pain patients lead a happier and healthier life, with less pain and more freedom and support.
Healing, strength and hope of better days,
Princess x
[avatar user="jomalby" size="thumbnail" /]
DISCLAIMER: This site is for general information and much-needed support to the hidden community of chronic pain patients. I am not a Medical Professional but do live with systemic CRPS (since 1999), so have a good understanding of the issues of life with chronic pain and particularly these conditions. Information here is to be used as a guide only and before trying any treatments always consult your GP and/or Specialist.
Copyright©2016 by Jo Malby. All rights reserved.
You are welcome to print my offerings to you for your personal use. Other than that, no part of this publication may be reproduced, without the prior written permission of the author.
Please contact me before any public syndication of articles and posts, thank you.